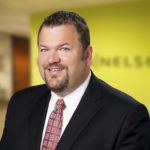 The June 8th, 2015 issue of Part B News Vol. 29, Issue 22 included an article titled "Care documentation Be specific about 'physically present,' 'immediately available' to avoid denials". This article addressed physician documentation tips and best practices to avoid potential legal implications amongst various types of healthcare providers.
Co-founder and managing partner Harry Nelson was quoted in this article…Bad documentation can have serious consequences in these teaching-physician cases. "I've been involved in a number of cases" related to teaching physicians' notes, Mr. Nelson noticed "a widespread practice of documenting supervision that often consisted of nothing more than signing off on what the resident did independently."
For more information/questions regarding any legal matters, please email [email protected] or call 310.203.2800.
---
Posted on June 10, 2015